What's on in Aguilas September 2022
ARCHIVED ARTICLE
Plenty to do in Águilas during September 2022 as the summer season ends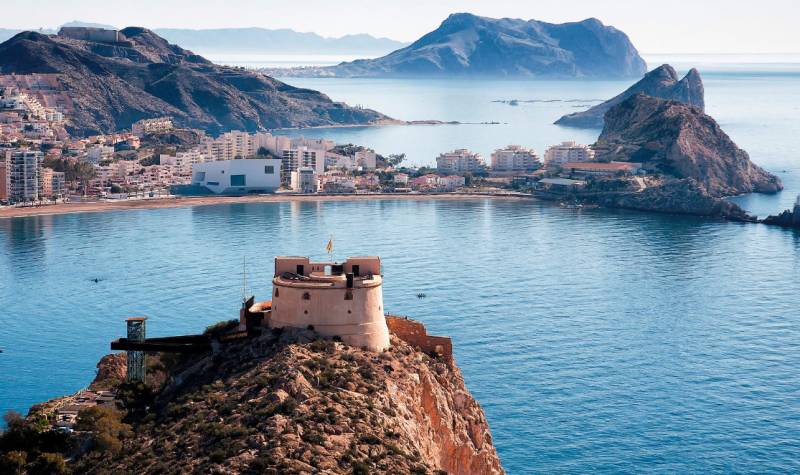 (For further information on these and other events, as well as places to see and visit throughout the municipality, contact the tourist office of Águilas.)
NOTE: Such is the range of events in the summer that this schedule is likely to be updated as the month progresses!
Free guided tours in Águilas during September
Saturday September 3, guided tour of the historic town centre of Águilas
Start: Tourist Office at 11.00h.
Duration: approximately 2 hours.
This tour takes participants through the port and Plaza de España and past important monuments and buildings, such as the Ícaro (Carnival monument), Ferrocarril monument, Archaeological Museum and church of San José.
Further information here: bookings for this tour throughout the year should be made here.
Sunday September 12, Marina de Cope walking tour
Start: the coordinates for the starting point are 37.469325 and -1.499722 at 9.30.
Duration and difficulty: approximately 2 and a half hours; 4.7 kilometres. Low level of difficulty.
Further info here. Bookings: through the Murcia tourist board here.
This walk takes place in the regional park of Cabo Cope and Puntas del Calnegre, allowing participants to enjoy the natural scenery on offer, as well as walking through nesting areas for different bird species and Roman remains.
Saturday September 17, the Mr Gillman and El Hornillo tour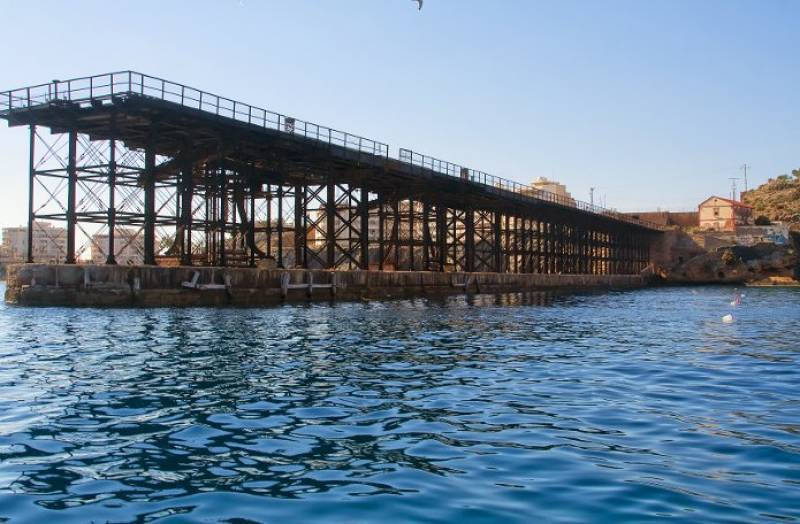 Starts at the Renfe Águilas railway station at 11.00.
Duration: approximately 2 hours.
Bookings: through the Region of Murcia tourist board here.
This tour allows participants to experience the history of the traders and industrialists who played such an important role in the economy of Águilas in the second half of the 19th century and the first 30 years of the 20th, among them Gustavo Gillman. The route includes the Monument to the Railway, the bridge over the Rambla de las Culebras, the Sendero del Hornillo, the museum which has been created in the railway tunnel, the Embarcadero del Hornillo loading jetty and the railway station.
Further info here.
Sunday September 25, guided tour of the castle of San Juan de Águilas
Start: 11.00 at the tourist office
The 18th century castle of San Juan is one of the most visible and important monuments of Águilas, offering both an insight into the town's history and fabulous views over the town itself and the Mediterranean.
Further info here. Bookings to take part in the free visit should be made through the regional tourist board here.
Comfortable clothing and footwear, a hat, water and sun cream are essential at this time of year!
Tuesday September 27, guided walk on the coastline of Cuatro Calas
Start 17.30 at the beach of Calarreona
The protected area of Cuatro Calas next to the boundary of Murcia with Andalucía includes four beautiful beaches, a saltwater marsh, areas of geological interest and fascinating flora and fauna.
Further information can be found here.
Cultural events: exhibitions, theatre, concerts, cinema, fiestas
Original version films at Multicines El Hornillo
Keep up to date with the next screenings on the cinema's Facebook page. Ticket sales through entradas.com, phone bookings on 968 412757 between 17.00 and 20.30. Email multihornillo@hotmail.com.
At the Auditorio Infanta Doña Elena: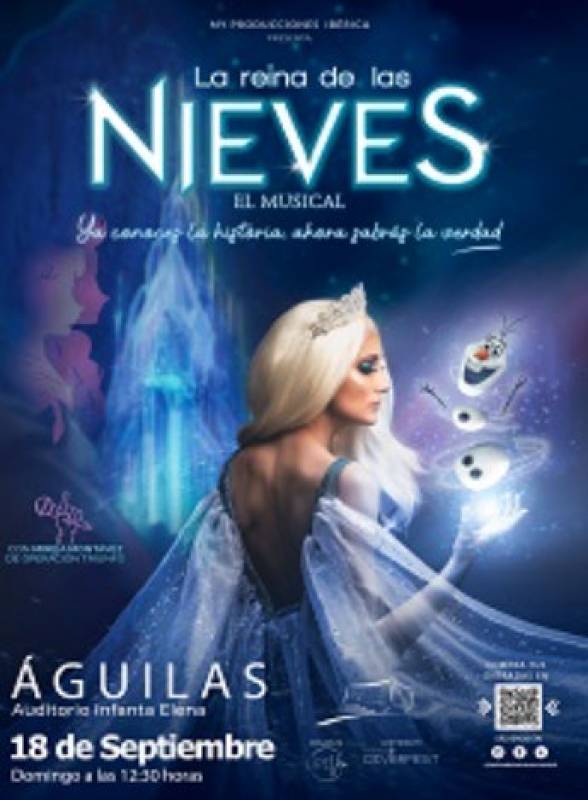 Friday September 9: Comedia Sexual de una Noche de Verano, comedy drama based on Woody Allen's Midsummer Night's Sex Comedy, tickets from 16 euros, starts 20.30. Click here for further information.
Saturday September 17: ¡Que Salga Aristófanes!, featuring Els Joglars. Tickets from 14 euros, starts 20.30. Click here for further information.
Sunday September 18: La Reina de las Nieves, The Snow Queen musical for children, starts 12.30, tickets 15 euros. Click here for further information.
Saturday September 24: Cabaret the musical, to celebrate the 50th anniversary of the original. Starts 20.30, tickets from 18 euros.
Friday September 30: Muerte de un Viajante starring Imanol Arias, Spanish version of Arthur Miller's Death of a Salesman. Starts 20.30, tickets from 16 euros.
Season tickets are priced 50 euros for the shows on September 9, 17 and 30, available from bacantix.com.
Tickets for events at the Auditorium can be purchased via this agency site: scroll down to find the event you are looking for. Alternatively, they are on sale at the Museo Arqueológico, the Casa de la Cultura and at the auditorium box office in the two hours before each event begins.
Free exhibitions at the Auditorium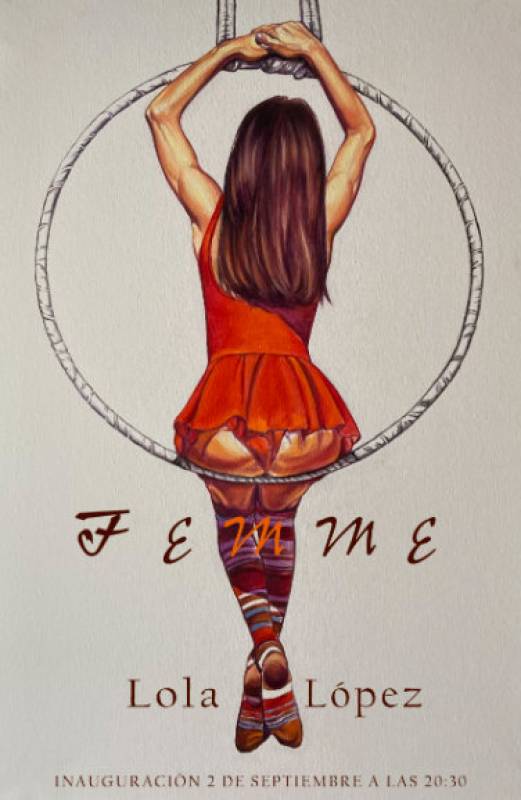 September 2 to 30: FEMME by Lola López, open Tuesday to Sunday 18.00 to 21.00. Click here for further information.
Virtual exhibitions can be found online here.
At the Casa de la Cultura Francisco Rabal
September 9 to 11: Course "Aspectos actuales en visión: visión infantil". Lasts 25 euros, registration 85 euros. Held in the Salón de Actos.
September 9 to 11: Course in relaxation and meditation techniques. Lasts 25 euros, registration 85 euros. Held in the Sala de Exposiciones de Manuel Coronado.
Registration for both courses is at www.um.es.
Others
Sunday September 4: Dog show in the Plaza Antonio Cortijos from 9.30 to 13.30. Photobooth, raffles, tombola, face painting, balloons, flea market, arts and crafts... pets may be registered from 5 euros on 621 083231. Click here for further infomation.
Boat tours
Don Pancho tourist boat, information on 695 261216 or at www.donpancho.es.
Nuevo Amanecer, glass-bottomed boat sailing from the jetty of Calabardina and opposite the monument to the railways on the seafront in Águilas. Information and bookings on 639 381406.
Aguinautic Charter, boat hire, sale and tours. Half-day and full day mini-cruises, whole day outing, also available at weekends. See www.aguinautic.com or call 616 737018.
Rex Alquiler Náutico, boat hire, trips along the coast and fishing. Call 647 198329 / 667 013541 or visit www.rexalquilernautico.com.
Club Náutico de Águilas, water sports all year round. Information on 655 441929.
Other water sports and leisure activities
Club Náutico: On Saturday September 4, the regional fixed seat rowing regatta. Further information on 655 441929 or at vela@cnaguilas.com.
Puerto Deportivo Juan Montiel
SAILING SCHOOL and kayak, paddle surf, big paddle, excursions. Further info on 622 428650.
ARBOLAR water sports school and equipment hire: kayak, paddle board, 6-man sailing boats and big sup.
WATER JETSKI: 660 172479
JETSKI COSTA CÁLIDA: 687 171435.
BOAT HIRE (WHALY): 968 414968.
Spaxión Wellness Centre, facials, body treatments, aesthetics, wood therapy, open every day. For information and bookings call 968 414811.
Diávolo Surf offer activities at the following locations (info and bookings on 662 288157, email diavolosurf@hotmail.com):
Playa de la Carolina: paddle surf, kayak, snorkelling and surfing classes and equipment hire, kayak and paddle surf excursions.
Playa de las Delicias: paddle surf and kayakclasses and equipment hire, kayak and paddle surf excursions.
Playa de Calabardina: paddle surf, kayak and snorkelling classes and equipment hire, kayak and paddle surf excursions.
BOARD SCHOOL ÁGUILAS SURF (Paddle Surf in El Hornillo, Isla del Fraile and Playa Amarilla, surf, kitesurf and surfskate classes). Every day 9.00 to 14.00 and 16.30 to 20.00, telephone 601 514353.
Activities at the Casino
Free chess classes for all ages in the library every Sunday 18.30 to 20.00.
Special chess classes with Paco on Mondays 17.45 to 19.00, 15 euros/month. Further information on 667 748561.
Throughout the month: "Águilas, mar y huerta", an exhibition by José Miguel Muñoz.
Dance, workshops, yoga, wellbeing
Learn about the folklore of the town: an initiative to revive the musical traditions of the port, contact Miguel on 696 887062.
Edu Mambo Latin Dance Studio, salsa, zumba and bachata classes, contact 630 885385. Address, Estudio Latin Dance, Calle Reina Sofía, n º 10.
Terpsícore dance school, classes of urban dance, modern dance, zumba etc, for anyone aged 3 and over! Latin dance Kidu and Diana, 664 040476, further information Cristina 661 808877. Calle Marín Menú, 52.
Teyde Theatre and Development school: drama, improvisation, laughing therapy, batucada percussion, yoga, pilates, salsa and bachata. Intensive courses and cultural exchange.
Vital rhythms for children, every Wednesday 17.15 to 18.30.
Therapeutic yoga Monday and Wednesday and Mondays at 19.00, (classes for pregnant women Mondays at 17.30). Information and bookings 644 743858.
Serenity Mente y Cuerpo, aerial yoga for adults and children, pole dancing and Saurday workshops. Calle Inmaculada, 1, tel 634 347597.
Aura Surya Hatha yoga, improve your lifestyle and wellbeing, all levels welcome.
Further information on 633 174641 or 652 783901, email hola@aurasurya.com.
La Cosecha, art and crafts wellbeing, Calle Juan Jiménez Crousseilles, tel 674 803889.
Astronotuya, a walk under the stars observing the night sky (available all year round).
Duration approx 2 hours. Observation on the shoreline with the naked eye, lunar telescopes, etc. Price 40 euros (30 euros for 6- to 12-year-olds).Further info here, at astronotuy@gmail.com or on 690 295351.
Calarreona Observatory. A privately owned telescope offering 2-hour visits for amateur stargazers from 7 years old upwards, further information on 690 295351.
For further information about Águilas, including news, events and what to see and do, visit the home page of Águilas Today.
Contact Murcia Today: Editorial 966 260 896 / Office 968 018 268