Medical centres, doctor and emergencies in Alhama de Murcia

Centros de Salud in Alhama de Murcia and outlying districts
The main health centre which serves the municipality of Alhama de Murcia is in the town itself, and outlying districts of the municipality are equipped with "consultorios", which offer a doctor and nurse service on specific days of the week so that residents can see a doctor for non-urgent consultations without having to travel. Consultations take place in the mornings, by appointment. If you do not speak Spanish, please take an interpreter with you as there is no guarantee that the staff Speak English.
There is 24-hour emergency cover in the Alhama health centre, which is a "SUAP" centre, but members of the public are urged to use this service only in cases of real emergency outside of normal surgery hours.SUAP centres are designed to take the pressure off hospìtal emergency departments, so can be used in much the same way as a normal emergencies department, and staff will refer patients on to hospitals or their own doctor as deemed appropriate.
For domestic emergencies, dial 112.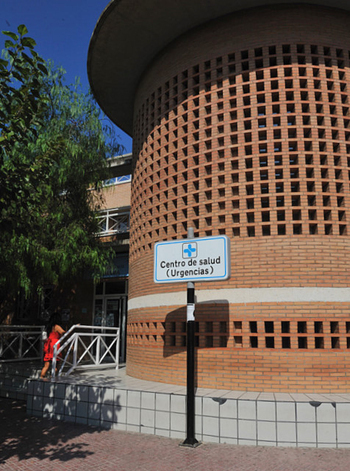 CENTRO DE SALUD ALHAMA DE MURCIA
Avenida Sierra Espuña, 14
30840 ALHAMA DE MURCIA
Tel: 968 63 17 00
Open Monday to Saturday 8.00 to 15.00, 24-hour emergency service.
Appointments online (click here for the centralised regional online booking system) or also at 968 631711, 968 630369, 968 228250.
Click for map, Avenida Sierra Espuña 14
CONSULTORIO LOCAL EL BERRO
Calle Cura, s/n
30840 (Alhama de Murcia)
Tel: 968 66 80 63 (appointments also 968 228250 or online)
Open Tuesdays from 9.00 to 11.00.
CONSULTORIO LA COSTERA
Calle Los Ventorrillos, 30849 La Costera (Alhama de Murcia)
Open Tuesdays 12.45 to 14.00
Appointments 968 228250
CONSULTORIO EL CAÑARICO
Calle Los Cucos, 1, 30833 Alhama de Murcia
Open Monday and Thursday 13.00 to 14.00.
Appointments 968 228250
For more local information in English relating to the municipality of Alhama de Murcia, including news and forthcoming events, go to Alhama Today.
Contact Murcia Today: Editorial 966 260 896 / Office 968 018 268