Heat exhaustion and heatstroke, how to recognise the symptoms
What to do if you think someone is suffering from heatstroke or heat exhaustion
Those of us from the UK are not accustomed to the extreme heat in Spain and it´s quite common for those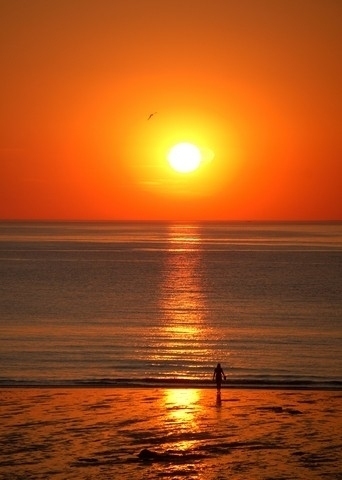 new to Spain and holidaymakers to end up suffering from heat exhaustion or sunstroke(heatstroke) as they try to do too much out in the sun.
Children and the elderly are particularly vulnerable, and during the first few days of any holiday extreme caution should be undertaken as summer temperatures in this part of Spain are regularly around the mid 30s.
Simple precautions such as applying high factor sunscreen, wearing hats and lightweight clothing, staying in the shade as much as possible, covering vulnerable body parts are all simple, but important precautions, as is drinking plenty of water.

Avoiding over-exposure to the sun is particularly important, and limiting strenuous exercise when heat alerts have been issued all help to contribute to minimising the risk of heatstroke, heat exhaustion and sunburn, particularly when sensitive UK skins meet hot Spanish temperatures.

HEAT EXHAUSTION AND HEATSTROKE
The summer warmth tempts us out into the sun, and although long-term residents know better than to run around during the hotter hours of the day, those with only limited time to spend in the sun are out on the beach, enjoying outdoor sports such as a round of golf, walking, riding their bikes and generally partaking in outdoor activities.
The combination of exposure to the sun and strenuous exercise can increase body temperature and spark off heatstroke ( or sunstroke) or heat exhaustion which can be life threatening, so being able to recognize the signs and symptoms may help to save a life.
Heat Exhaustion
Is caused by a loss of salt and water from the body through excessive sweating. It usually develops gradually and affects people who are not acclimatized to hot, humid conditions such as those we have here in Spain. People who are unwell with illnesses which cause vomiting and diarrhoea, are more susceptible than others to developing heat exhaustion, as are those who have had too much to drink.
A dangerous and common cause of heat exhaustion occurs when the body produces more heat than it can cope with.

Recognition
Headache, dizziness and confusion, loss of appetite and nausea
Sweating, with pale, clammy skin, cramps in abdomen or arms and legs
Rapid, weakening pulse and breathing

What to do
Cool the casualty down. Please note, it is not a good idea to immerse patients in coldwater as this can shock the body: use lukewarm water instead, splash them with water or apply cold compresses.
Replace lost body fluids and salts: give only water to drink
Obtain medical help if necessary

Heatstroke
Heatstroke is different. This is caused by a failure of the thermostat in the brain which regulates body temperature. The body becomes dangerously overheated, usually due to prolonged exposure to heat. In some cases heatstroke follows heat exhaustion when sweating stops and the body cannot be cooled down by the evaporation of sweat.
Heatstroke can develop with little warning, resulting in unconsciousness within minutes of the casualty feeling unwell.

Recognition
Headache, dizziness and discomfort, restlessness and confusion
Hot, flushed and dry skin, rapid deterioration in the level of response
Full bounding pulse, Body temperature above 40 degrees

Your aim
To lower the casualtys body temperature as quickly as possible
To arrange urgent removal to hospital or an emergency medical centre.
Call 112 for Emergency services.
A study undertaken by the Instituto de Salud Carlos III, has shown that the mortality rate in the over 75's increases by 20,1% for every one degree increase in temperatures over 36,5 degrees.
In the last major heatwave suffered across Europe in 2003, 70,000 deaths were directly attributed to the intense eat, and in Spain alone, 3.166 people over the age of 65 died as a direct result of the high temperatures.
The organization highlights the importance of maintaining hydration, drinking plenty of liquids, avoiding direct exposure to the sun, avoiding physical exercise between the hours of 12 midday and 4pm when the heat is at its most intense , staying in the shade, wearing suncream, sunglasses and a hat if venturing into the sun and wearing lightweight clothing.
It is also important to avoid shocks to the body, and understand the importance of not jumping into very cold water after baking in the sun for a prolonged period. Many of the drownings which occur every summer in swimming pools and in the sea are due to this shock when the victim loses consciousness or becomes dizzy.
The association recommends that anyone suffering from the effects of heat should be taken to a cooler spot, clothing loosened or removed and attempts made to lower the body temperature as quickly as possible. Cold compresses, fans, splashing with water, and drinking water can all help, although wrapping the body in cold wet towels is not advised as this can actually cause the temperature to rise again acting as insulators. They warn against immersing in cold water, but advise that lukewarm water should be used instead so as not to shock the body.
They also recommend anyone visibly suffering from the effects of heat should be given professional medical assistance, or taken to an emergency medical centre as rapidly as possible.
In Spain call 112 if you believe someone is suffering from a heatstroke.

Swimming pools
Every year there are avoidable tragedies as many young people die in family swimming pools. It is so easy to forget how dangerous these are particularly when on holiday.
In Murcia, the Pals charity on Camposol began as a response to the tragic death of a youngster in a family swimming pool whilst visiting grandparents on holiday.
These are some of the simplest safety measures to bear in mind around the pool and hopefully avoid tragedies of this nature:
1. Children should never use the pool alone, and should always ask for permission before going into the water.
2. Young children should always use armbands and other inflatable floats.
3. Don't allow small children to play on the edge of the pool, the steps or the slide: one slip and they can be in serious trouble.
4. Allow a couple of hours after eating before swimming to avoid indigestion and stomach cramps.
5. Don't leave toys in the pool: small children sometimes jump in to get them.
6. Small children should always use the shallow end, preferably being able to stand on the bottom.
7. Try to teach your children to swim as early as possible!
8. Always leave a float in the water to give something to hold onto
9. Put covers or nets over pools, or fence around them so a gate can be closed when the pool is not in use.

To which it must be added for the more mature:
1. Remember, going from hot sun to cold wáter can shock the body, which can have an adverse effect for those on certain types of medication
2. Don´t bathe alone, even as an adult, spells of dizziness, or fainting can result in drowning.
3. Take extra care with slippery floor tiles
4. Never use glass bottles or glasses around a pool
5. More accidents take place around the pool than in it, so be careful leaving clothing, toys, and anything would could provoke a trip or slip near to the water's edge.
6. Don´t eat before bathing and avoid alcohol when spending time in the sun.
And if choosing a beach with young children or the more mature who intend to bathe, pick one with a lifeguard: there are plenty to choose from.


article_detail
article_detail
Contact Murcia Today: Editorial 966 260 896 / Office 968 018 268