Diving in and around Puerto de Mazarrón
Wreck diving and a selection of fascinating locations for divers in the Mazarrón area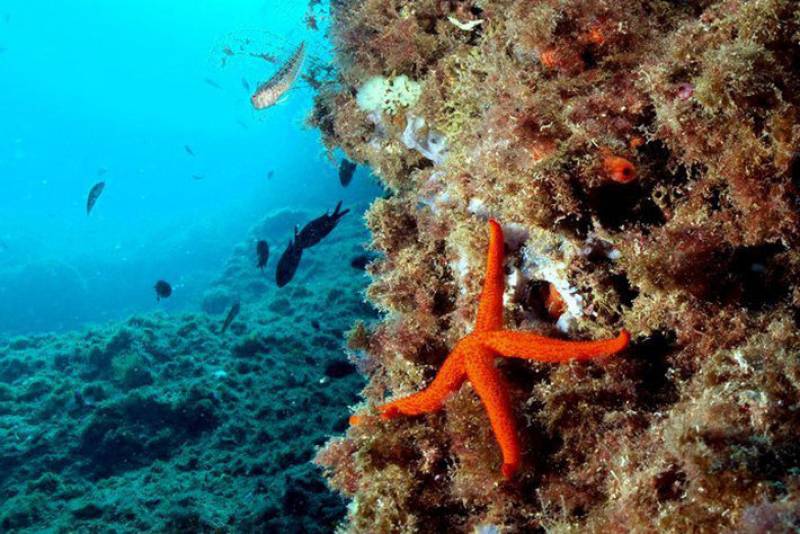 The 35 kilometres of coastline in the gulf of Mazarrón, between the headlands of Cabo Cope and Cabo Tiñoso, are home to a multitude of isolated coves as well as long, sandy beaches, and the dive opportunities here include numerous underwater caves which are suitable for both beginners and experts. Most of the preferred dives are within 10 miles of the port, reaching depths of up to 60 metres in the coastal waters before the sea bed falls away sharply to over 1.5 kilometres below the surface.
In terms of underwater revelations Puerto de Mazarrón is best known for the discovery of the remains of two small coastal trading vessels belonging to the Phoenician culture, dating from approximately 2,600 years ago. Discovered after a storm disturbed the sand on the sea bed in the late 20th century, one of the two boats is still in place, although of course it is heavily protected and cannot be visited.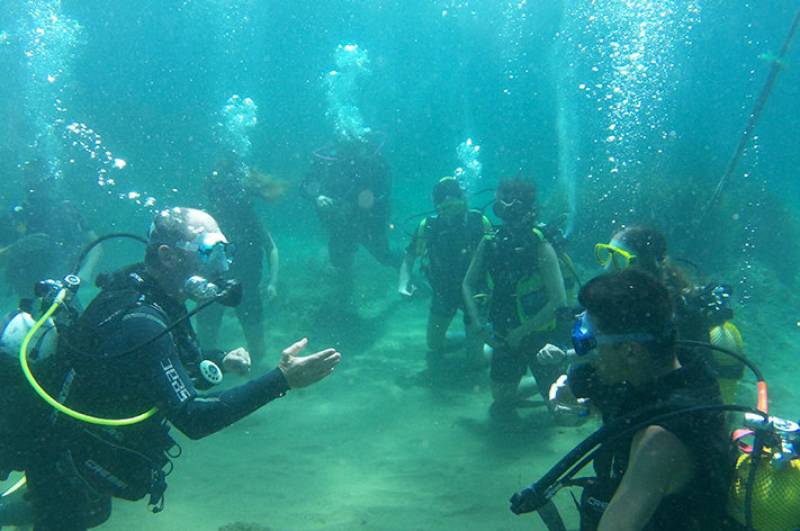 But there are plenty of other attractions along this stretch of the coastline, including the wreck of a Nalón minesweeper which was sunk just outside the port in 1999, and of course for divers exploring the area there is always a chance, just an outside chance, that another Phoenician relic will suddenly become visible!
The principal dive sites in Mazarrón include the following:
El Bajo de Emilio (or Piedra del Muelle) –an underwater rock face at a depth of between 14 and 35 metres, home to dentex, sunfish, groupers, sea bream, conger eels and numerous other species. The name of Emilio is that of a lost diver to whom a curious underwater statue has been planted on the sea bed.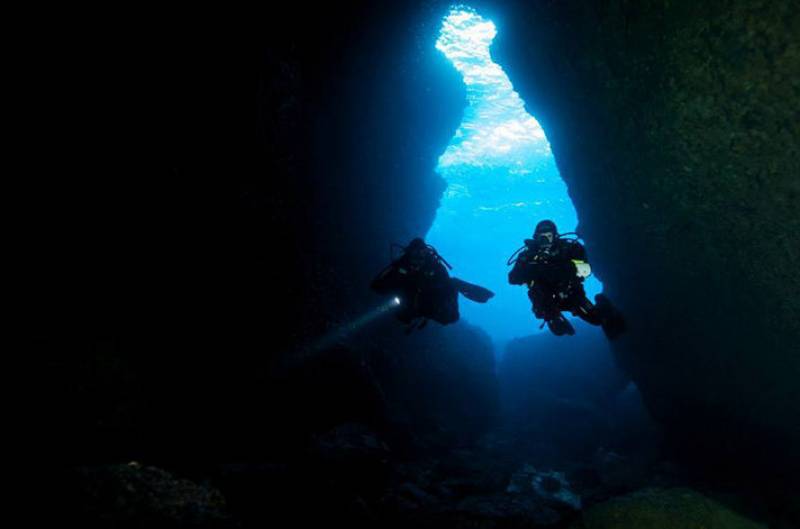 La Isla de Paco - an ideal location for novice divers just offshore at the Playa de la Isla, with a wide variety of plant and animal life at depths of up to 15 metres. At one point there were plans to build on the island, but now it is a protected area inhabited by numerous seabirds, including not only gulls but also cormorants and shearwaters.
Azores – reaching a depth of 42 metres, this dive offers a chance to observe groupers, moray and conger eels, lobsters and many other species.
El Freo – another fairly deep dive at a site which is home to numerous large species of fish.
Isla de Cueva Lobos – the marine animals here live among meadows of posidonia sea grass, reaching a depth of 24 metres.
Cala del Faro – Another perfect location for novice divers, with posidonia sea grass meadows and a wide range of fauna including octopus, flounder and damselfish. Depth 2 to 9 metres.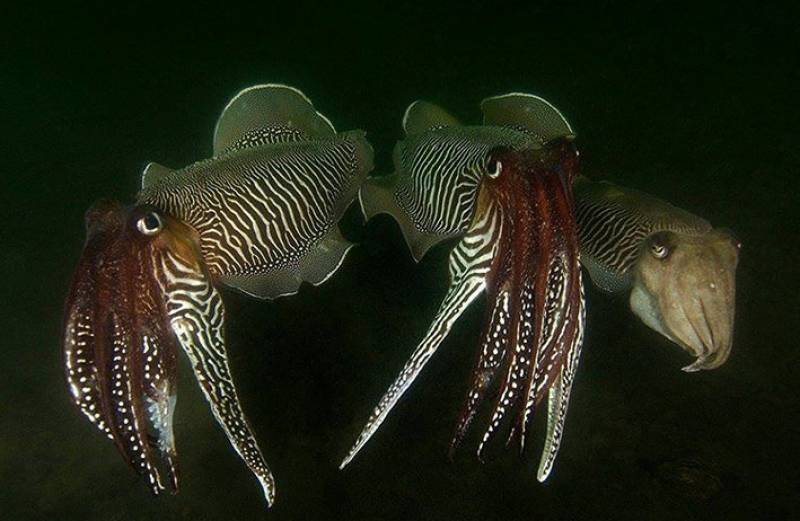 The wreck of the Nalón – this Spanish navy minesweeper was sunk in 1999 to create an artificial reef and lies at a depth of 33 metres beneath the surface of the Mediterranean. Divers used to be able to visit parts of the interior of the shop during a 30-minute immersion, including the captain's cabin, but now its condition has deteriorated and it is home to gilthead and white sea bream, drum and even the occasional barracuda or sunfish.
The minesweeper belonged to the MSC-139 "Bluebird" class and was launched in 1952 before being delivered to the Spanish navy in 1954.
Images: BachySub / https://buceaenlaregiondemurcia.com/
article_detail
article_detail
Contact Murcia Today: Editorial 966 260 896 / Office 968 018 268